The Hepatitis C Trust and The Tate Modern presented an evening celebration of the life of Lance Loud who died of a co-infection of HIV and Hepatitis C. The evening was hosted by Boy George to raise awareness of this growing problem of co-infections.
Filmmakers Alan and Susan Raymond were present to screen their film Lance Loud! A Death in An American Family that profiled Lance at age 50 during his final days in a hospice.
Lance requested this film be made as a cautionary tale for the consequences of a hepatitis C infection. They also screened episode #2 from their 1973 PBS cinema verite series An American Family that captured Lance at age 20 hosting his mother Pat Loud visiting New York City.
Our thanks to:
Gemma Peppe - The Hepatitis C Trust Campaigns Manager
Stuart Comer - Film Curator at The Tate Modern in London
Boy George - Patron for The Hepatitis C Trust
For more detailed information on the causes and cure for hepatitis C please visit Hepatitis C Trust. • Photos by Ash Knotek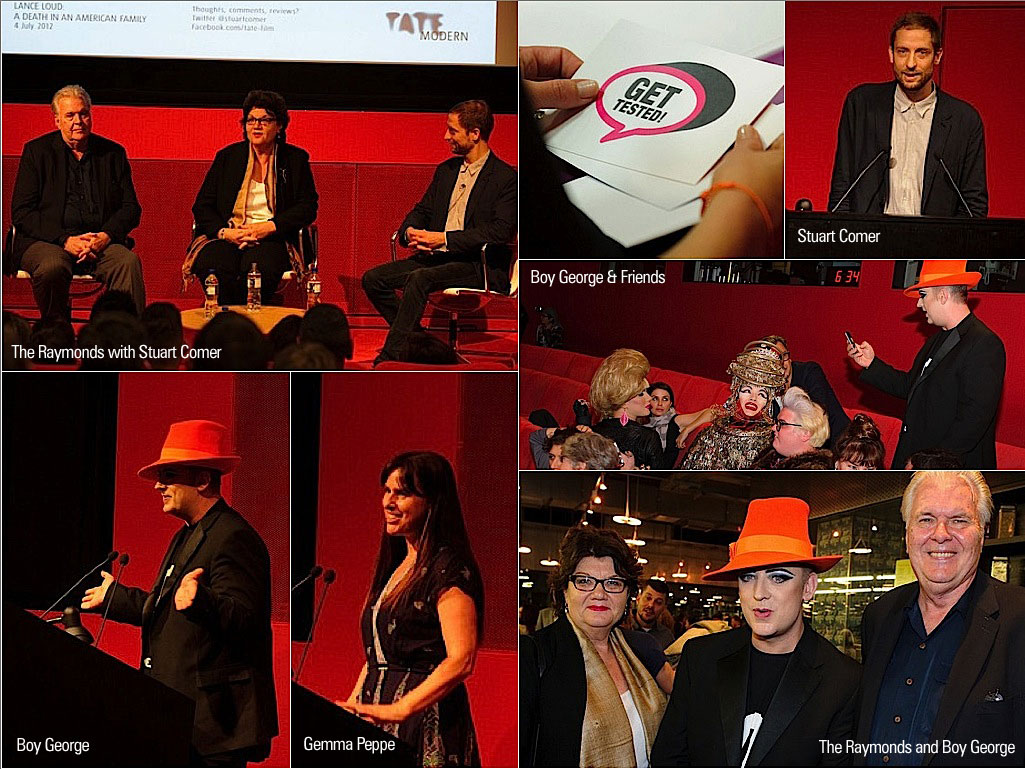 Listen to Ed Stagg's BBC Midlands interview with Alan and Susan Raymond (~12 minutes):